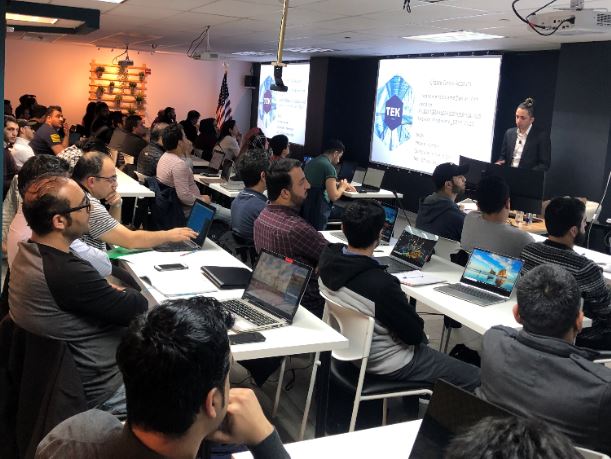 SDET Intro Session
TEK School will host an intro session for the new SDET training classes that will begin in January 2022. All new students are highly encouraged to attend this free session to learn more about the program that TEK School is offering. During the intro session we explain the SDET program in detail, the costs related to it, and its expected outcome. You are welcome to ask questions and get clarification on any topics related to the classes. We will also invite our alumni who are currently working in the IT industry to meet with you and share their knowledge. Intro Session will be hosted online through zoom application.
TIME
Time: 04:00 PM (EST)
Date: Jan 8, 2022
AGENDA
Welcome and introductions
Program overview (Admissions requirements & SDET curriculum)
Success stories
Financials: Payment plan, scholarships, early bird discount etc.
Q&A session
Event closes
To learn more about the SDET program duration and content please visit this page Software Development Engineer in Test (SDET
ABOUT US
TEK School is an IT training bootcamp that is especially designed for people who have no prior IT knowledge. Each of the courses we offer begins with teaching you the basics of IT, then the basics of the area you'll be focusing on, and finally you'll start learning the ins and outs of advanced IT skills. At TEK School, you'll join a small group of motivated students who benefit from extensive student support, free training materials and software support and tools. During the courses of the training, your teacher will assign you practical learning projects that will prepare you for the demands of your future IT Jobs. At the end of your training, you'll be able to complete assignments independently such that they resemble real world projects you will encounter in your role as an IT engineer.
Start Time

January 8, 2022 @

4:00 pm

End Time

January 8, 2022 @

5:00 pm